VINTAGE RETIRED LLADRO 6566 SAFE & SOUND DOG WithBABY 1998 EVENT FIGURINE in box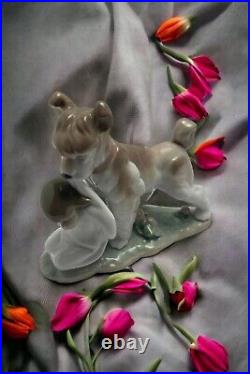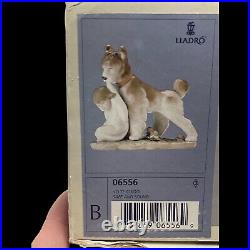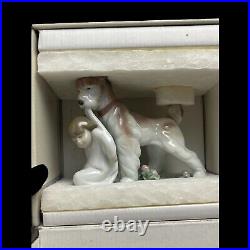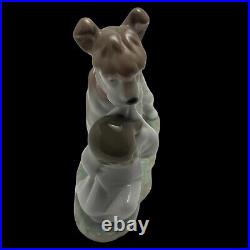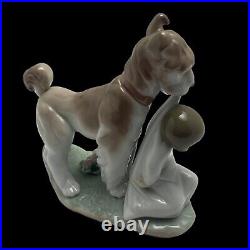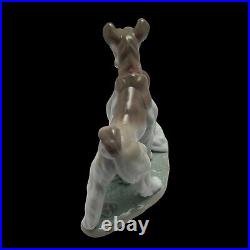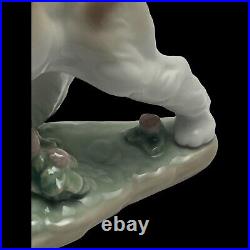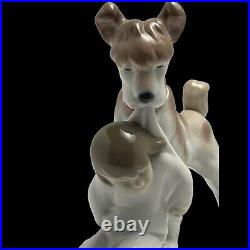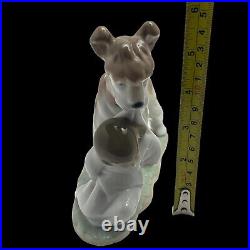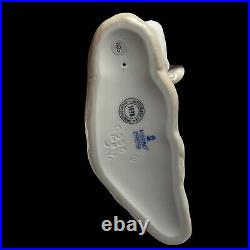 Embrace the heartwarming charm of the vintage and retired Lladro 6566 "Safe & Sound" figurine from 1998. This delightful collectible, discovered in an estate sale, is presented in a used condition within its original box. Meticulously crafted, the figurine depicts a faithful dog watching over a precious baby, symbolizing the loving and protective bond between humans and their furry companions. The attention to detail, from the texture of the dog's fur to the tender expression on its face, showcases the exceptional artistry that Lladro is known for.
As you unveil this cherished treasure, you are transported to a world where trust, love, and security intertwine harmoniously. With its vintage appeal and retiree status, this Lladro figurine holds a special place among collectors, making it a valuable addition to any collection. Let this endearing piece grace your space, serving as a timeless reminder of the bond between humans and their beloved pets, as well as the enduring legacy of Lladro's craftsmanship.