Retired Setter Hunting Dog With Pheasant In mouth Retired LLadro Approx'63-'80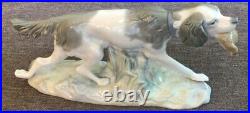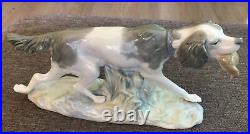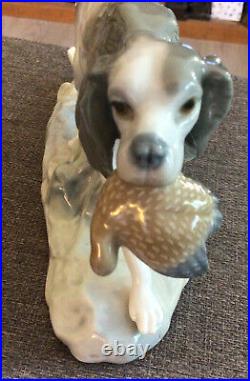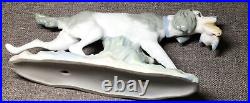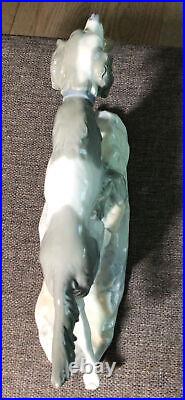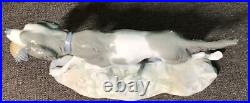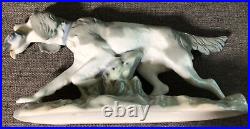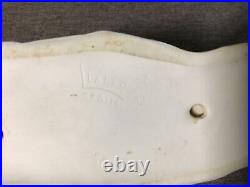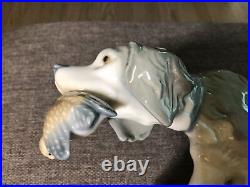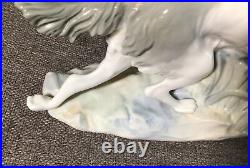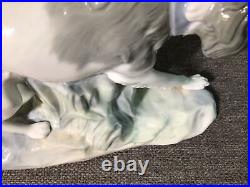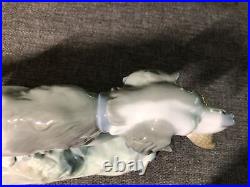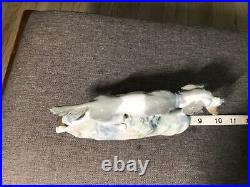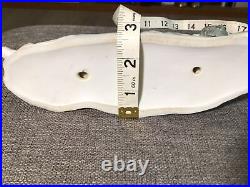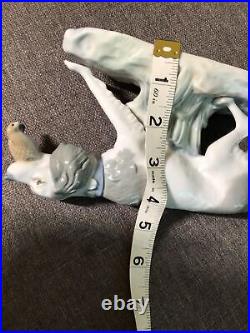 This piece which I bought at an Estate Sale is quite fine. Retired and from the research I have done it appears to have been made between 1963 and 1983 with this model being early 1960s - you will want to verify that by the impressed base markings on the bottom. The Red Setter Hunting Dog with a Quail, they also produced them later with a Duck instead of the Quail. The designer was Fulgencio Garcia and design number 308.13. This Hunting Dog or Perro de Caza in spainish you may correct me if I'm wrong??
Is in a lovely condition with no damage or wear and stands at a height of 11cms and length 23cms. See the photo for inches as per tape measure.
Does not come with Lladro box. Reasonable offers accepted of course.