NAO Lladro 1438 Winter Games snowman with child & puppy dog Vintage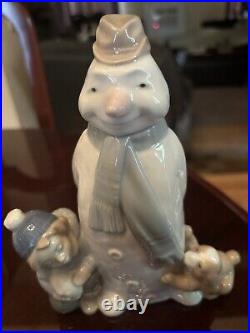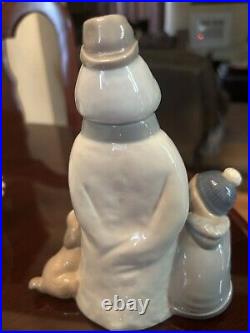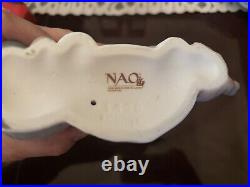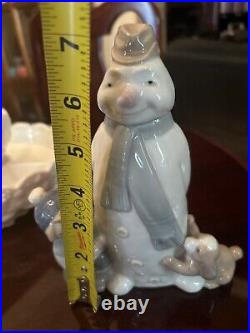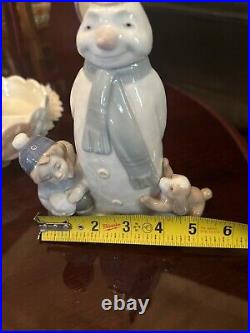 This NAO Lladro 1438 figurine captures the essence of winter joy with a snowman, child, and puppy dog. The multicolor porcelain sculpture stands at 7 1/4" tall, 6" long, and 3 3/4 wide.
The sculpture features artist Juan Huerta's intricate details, making it a beautiful addition to any collector's or decor lover's collection. The figurine is perfect for winter-themed occasions, and its brand and type, NAO by Lladro, ensure its quality. This item comes as a single piece and is ready to make its way to your home.