Lladro 4643 Skye Terrier Retired! Super scarce Matte Finish! Puppy! Dog! Mint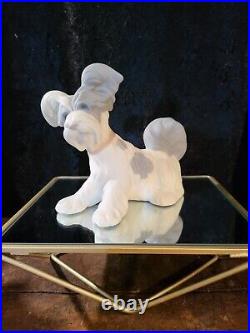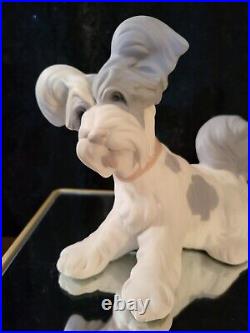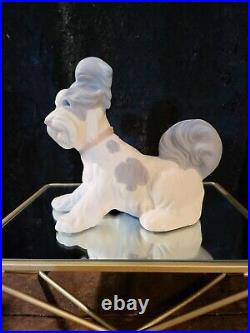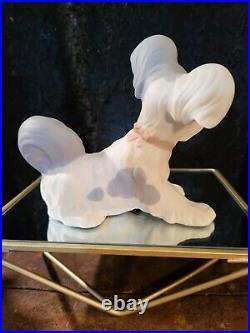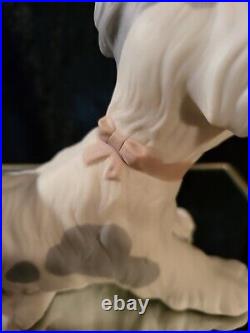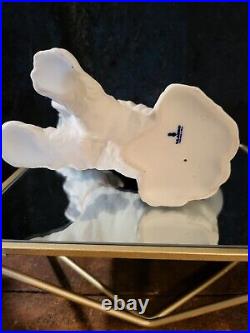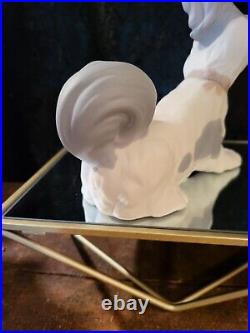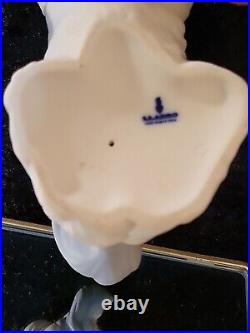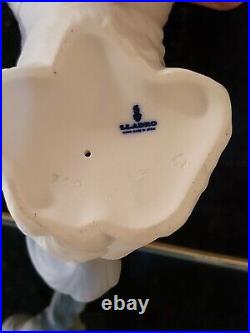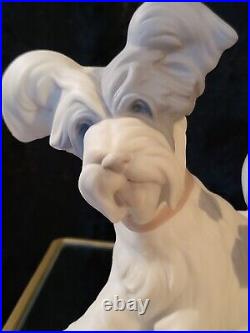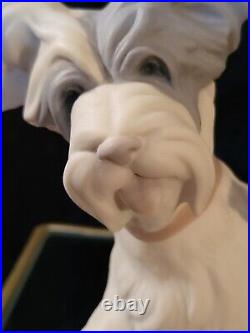 REALLY SCARCE = MATTE glaze very rare. Not many were made with the matt finish compared to the glazed ones that were done in the(thousands).
This wonderful porcelain figurine of a Skye Terrier was produced by Lladro, a porcelain company in Spain, in 1969 and retired in 1985. The sculptor was Salvador Furio. This Lladro 4643 is the "Skye Terrier" figurine from the Animal displays perfectly!
It's in a MATTE finish. A MATTE finish is a dull finish (without glaze), the muted colorings create a lovely soft earthy tone changing the presentation of the piece. It depicts an adorable white & gray terrier puppy dog. One of 3 in this series: 4641 "Pekingese sitting"; 4642 "Lhasa Apso/Tibetan Terrier" and 4643 "Skye Terrier".
Issued in 1969 and retired in 1985. Designed and sculpted by Salvador Furio. Measures: 6 1/4"T x 6 1/2"W x 3 1/2D.
Full blue Lladro stamp & blue flower logo backstamp. Beautiful piece in MINT condition: no chips, cracks or repairs.
All items are examined and every attempt is made to describe them completely and accurately. However, most items are antique/vintage, and by virtue of their age will not be perfect.